Posted by Crystalin on December 26, 2011
2 comments | 13,386 views
Cloudmach worked on 3 demos of WebGL.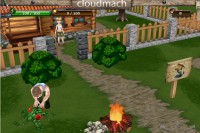 The first one is a new way to imagine Social games in a 3D world. As a big fan of MMORPG, I expect one day to see such games in HTML5 :)
The second one is a 3d virtual help desk for a college. It uses dual rendering mode – Server-side rendering and WebGL – making the application available on any device with no plugins.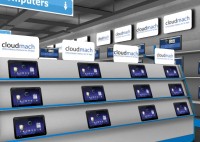 And the third one is about a virtual 3D shop. I already see some amazing way to use it for online shopping.